Terms and Conditions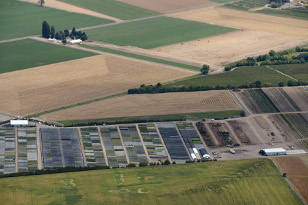 Terms of Sale
Cash is great but we do offer credit terms of Net 30. Simply fill out our confidential credit application with your reliable nursery references. Established customers of at least one year have the option of paying a 25% deposit by December 31 for extended terms of Net 60. Past due accounts are subject to a monthly service charge of 24% on any unpaid balance. Credit cards are an accepted method of payment; a 3% convenience fee will be added to card transactions.

Substitutions
We reserve the right to substitute a full grade lower or higher without customer notification unless the order specifies that you cannot accept specific changes. This can be done for individual varieties or the entire order.
Warranty and Claims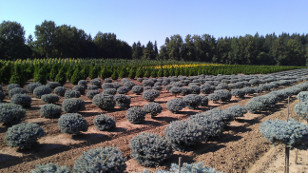 We extend our best efforts toward proper labeling and grading but will in no case be held responsible in excess of purchase price of the plants.

Any shortages or damage must be submitted within five days upon receipt of material. Unsatisfactory material must be held for our advisement by your sales representative. A picture of the material will be required to process a credit. Liability in all instances is limited to the purchase price of the plants.
Shipping
FOB Origin, Freight Collect. Bizon Nursery will not be held responsible for any freight charges incurred. Freight claims must be directly submitted to the carrier. All nursery stock is shipped at buyer's risk and expense. Unless given specific instructions, we will ship by the method and carrier we think best.
Prices
The prices on our inventory Availability override all previous prices. All prices are subject to change without notice.